Unisys is a global information technology company that works with many of the world's largest companies and government organizations to solve their most pressing IT and business challenges.
Unisys specializes in providing integrated, leading-edge solutions to clients in the government, financial services and commercial markets.
With more than 20,000 employees serving clients around the world, Unisys offerings include cloud and infrastructure services, application services, security solutions, and high-end server technology.

Atos is a global leader in digital transformation with 120,000 employees in 73 countries and annual revenue of € 13 billion.
European number one in Cloud, Cybersecurity and High-Performance Computing, the Group provides end-to-end Orchestrated Hybrid Cloud, Big Data, Business Applications and Digital Workplace solutions through its Digital Transformation Factory, as well as transactional services through Worldline, the European leader in the payment industry.

Since 1996, we've been helping clients successfully execute their business strategies, create value and achieve measurable results through the innovative and collaborative delivery of professional consulting services.
We innovate, our talented professionals help clients define the strategies and evaluate, design, develop and implement the systems and processes that best achieve their goals. We execute with precision providing expertise in all facets of our clients' business and technology environments.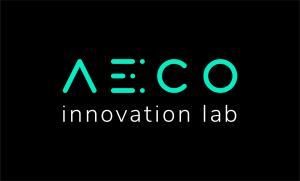 AECO is an industry consortium dedicated to the productivity, sustainability and profitability of the architecture, engineering and construction sectors.
AECO's team members and Boards of Advisors and Experts represent specialists and leaders whose exceptional vision, talents and dedication will enable our industries to successfully navigate and embrace the impending digital technology revolution. Our collaborative and innovative framework brings together public, private and academic sectors to jointly explore and discover solutions to some of the most pressing issues facing our industry.